Wireframes
After establishing the goals of the campaign, I created wireframes to guide the overall direction of the design. During this process, we decided to explore three different home page options to see which direction would be most effective for separating Enterprise customers from SMB customers.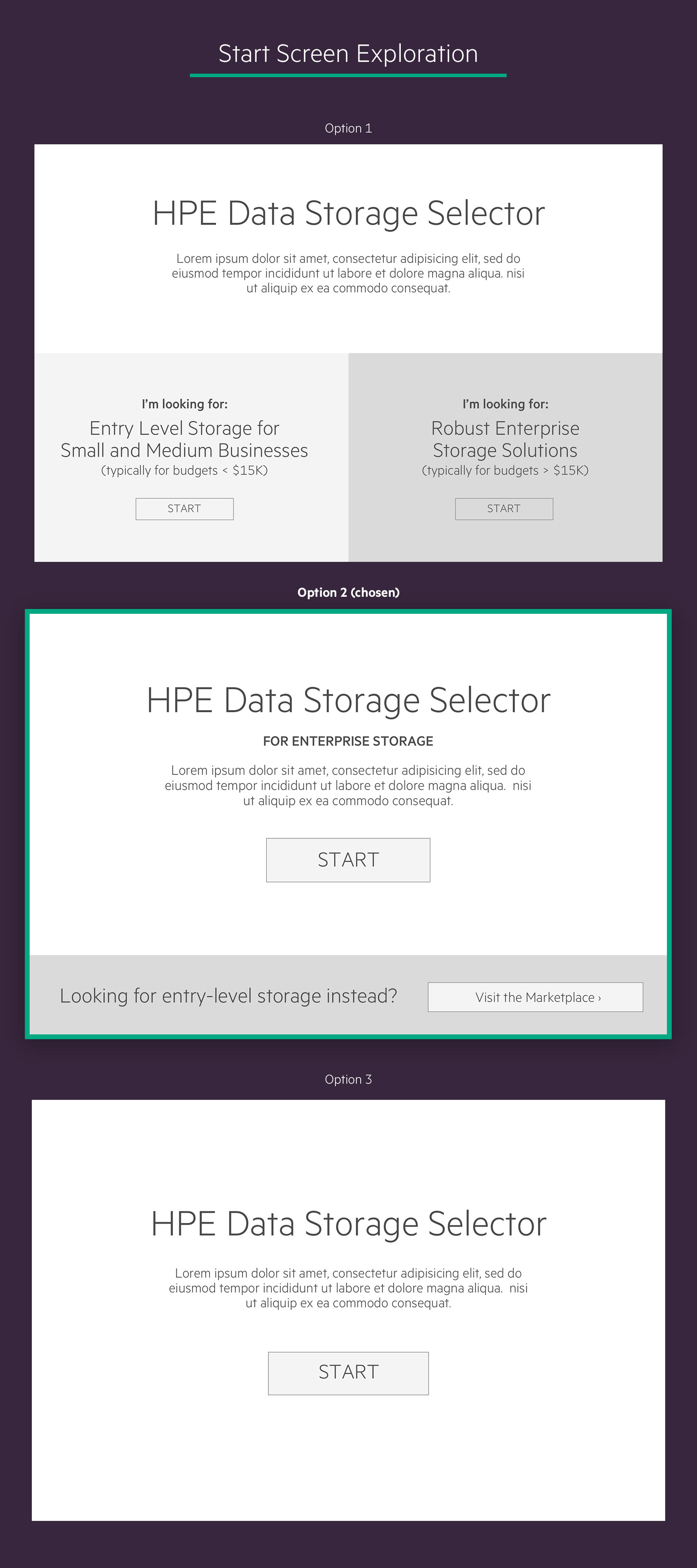 Design and Development
After finalizing wireframes, I began skinning the final responsive design. The wizard was prototyped within InVision. After approval, I provided all needed assets and style guides to our developer for the final product to be built out.