Wireframes
After establishing the goals of the campaign, I created wireframes to guide the overall direction of the design. 

Design and User Testing
After skinning the wireframes, I initiated user testing with our InVision prototype. Through this testing, we found that users were distracted by the three illustrations on the start screen, and therefore weren't reading the copy above the CTA which explained the purpose of this experience. Because of this, users were getting to the end, but not understanding why they were there.
While the illustrations were popular, we ultimately decided to remove them. We convinced the client to allow us to cut down the copy on the main page in order to allow the focus to rest on the most important information.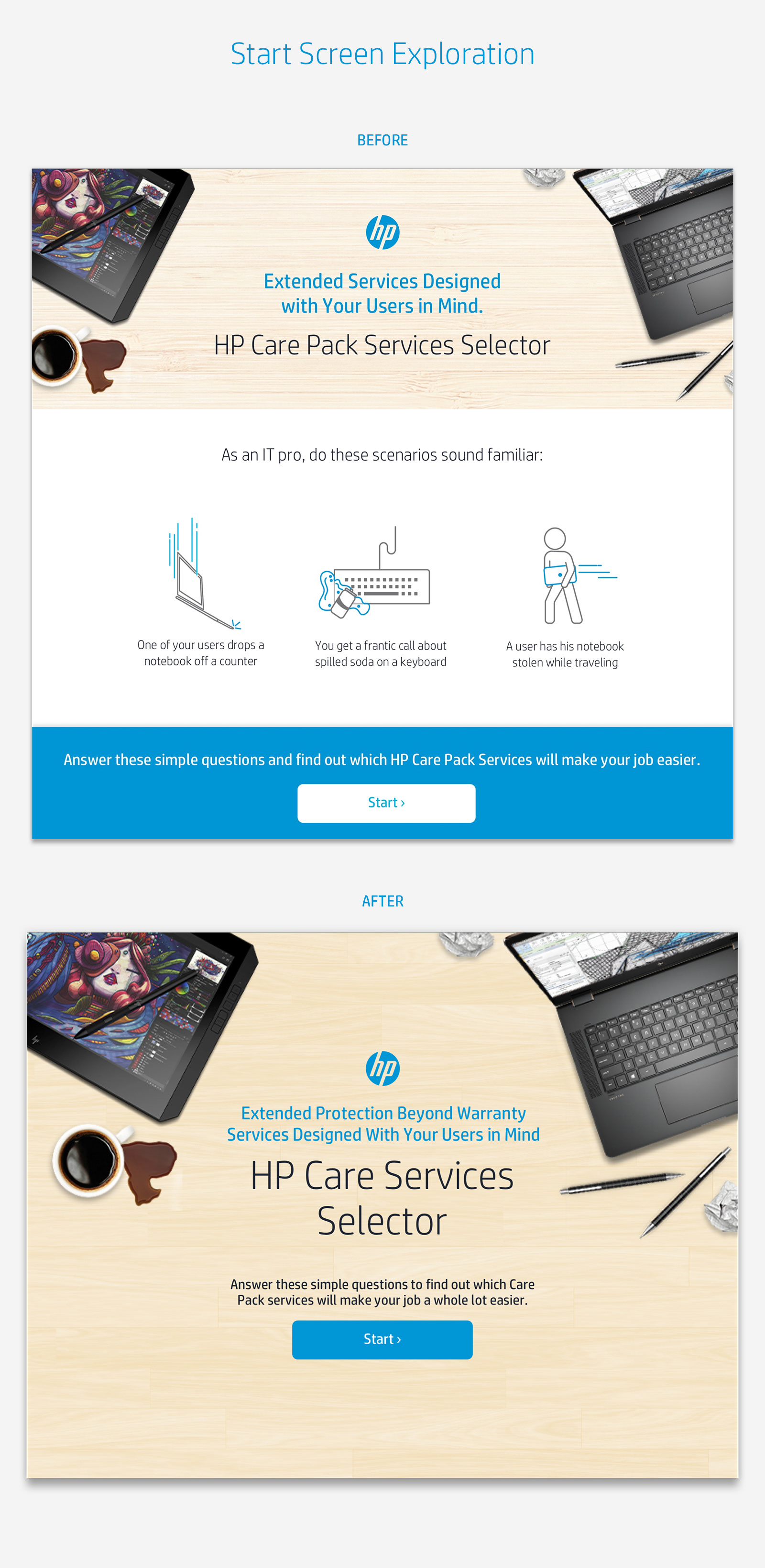 Final Design and Development
After modifying the designs and re-testing with users, I handed off the final responsive design and assets to our development team.