Concepting
We focused on the concept of "Growth" and how Century Link's networking services can help organizations grow to the next level.  After establishing the goals of the campaign, I created data visualization and cover art style references to be shared with the team for use across all campaign assets.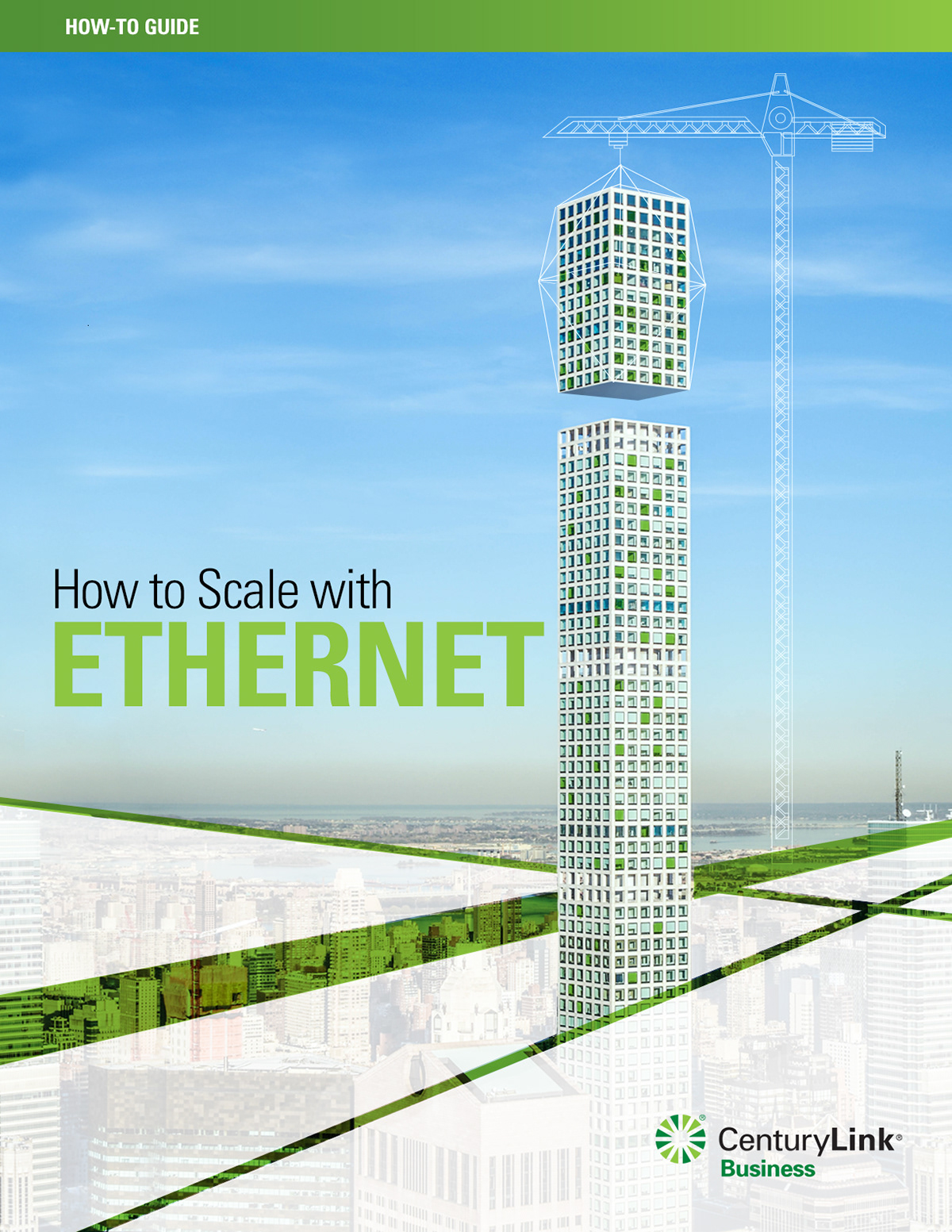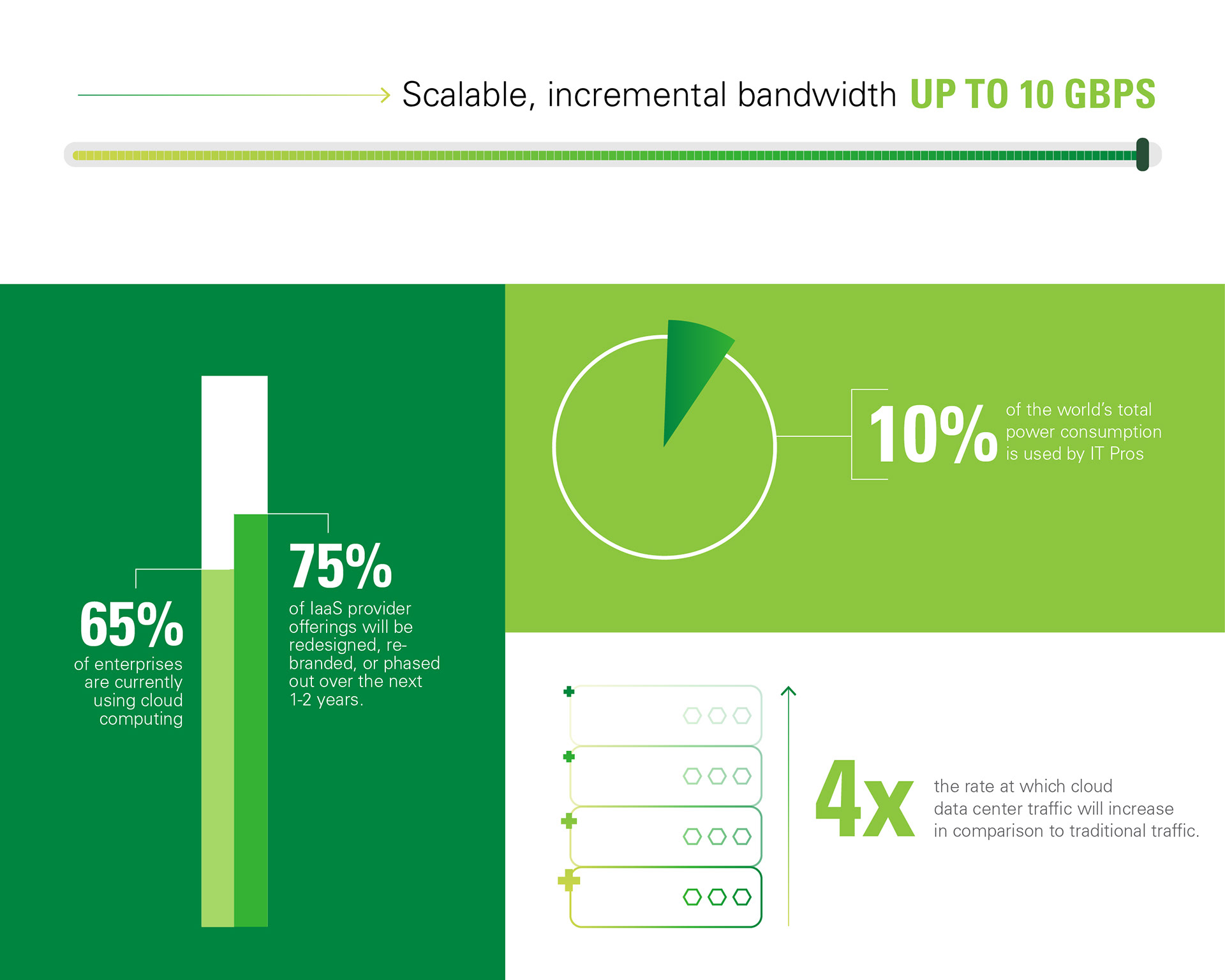 Execution
The campaign consisted of multiple interactive and traditional assets. I designed both interactive assets: the Business Case Generator and the eBrochure. I also designed two infographics and the first of 3 How-To Guides. Other designers on the team then referenced these designs to create the remaining assets.
The business case generator was designed to allow users to learn which services are right for them, and output a custom business case to present to their managers.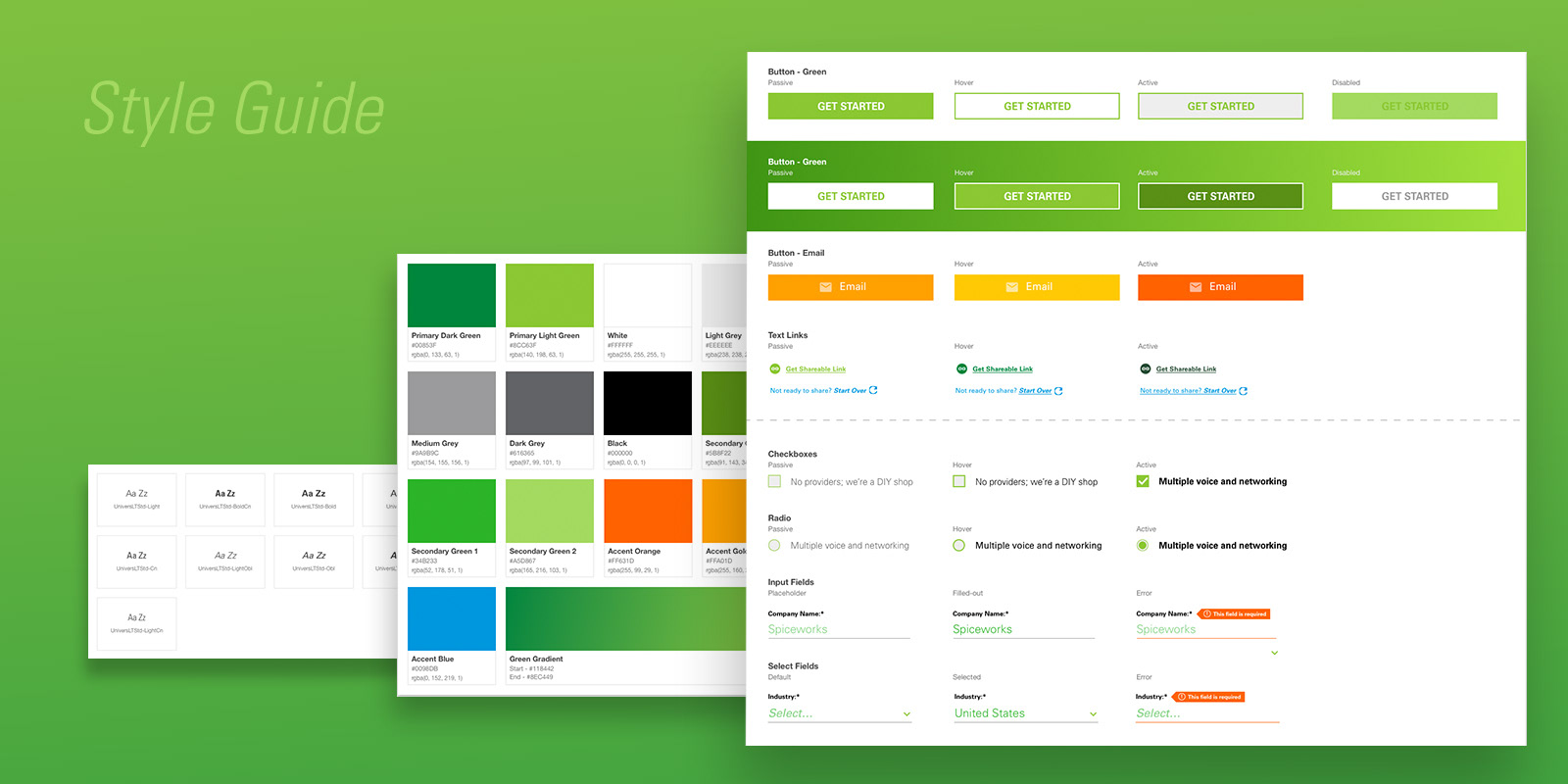 The eBrochure served as an online interactive brochure that educates users on each specific networking service, in relation to their company size.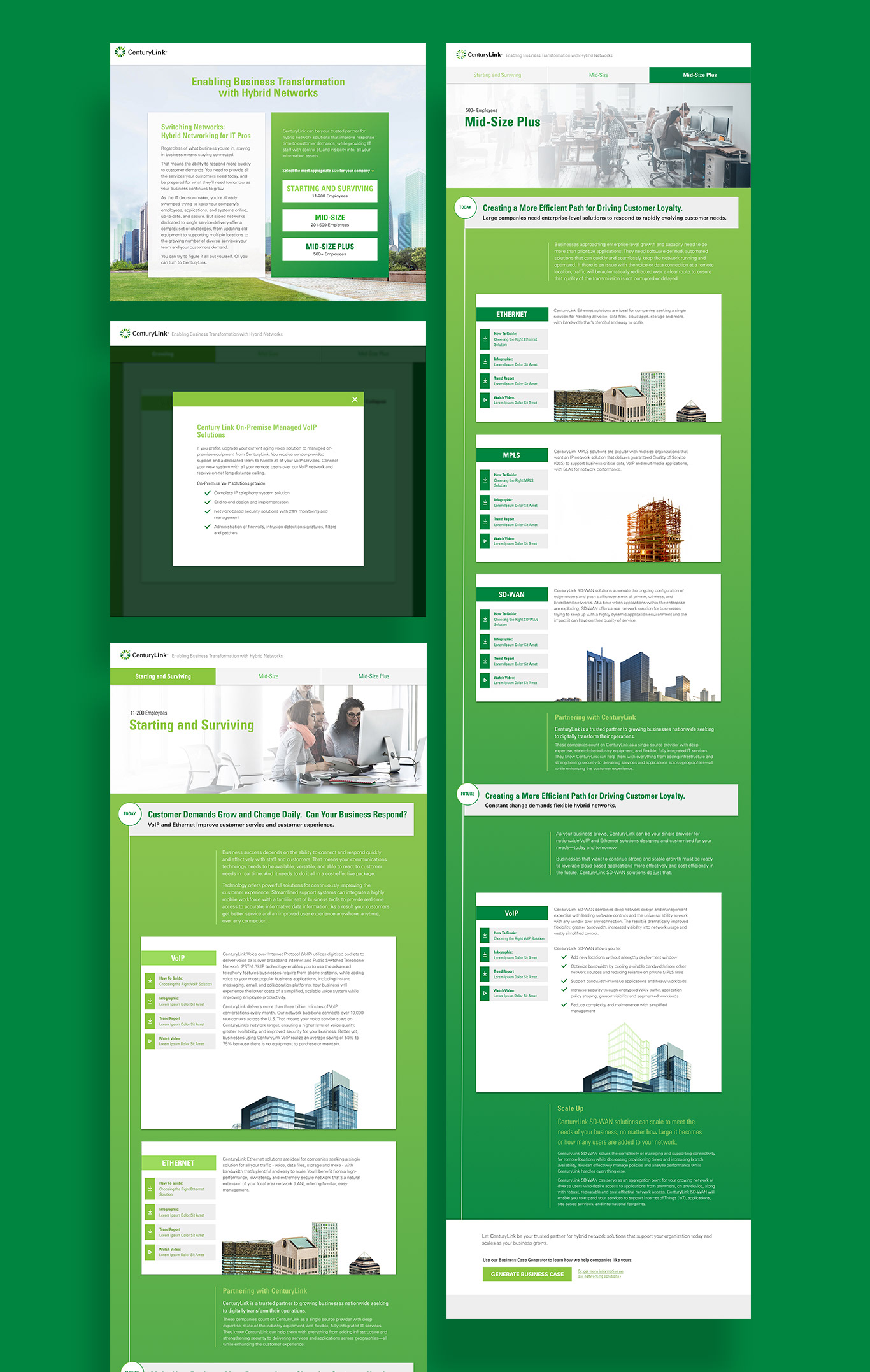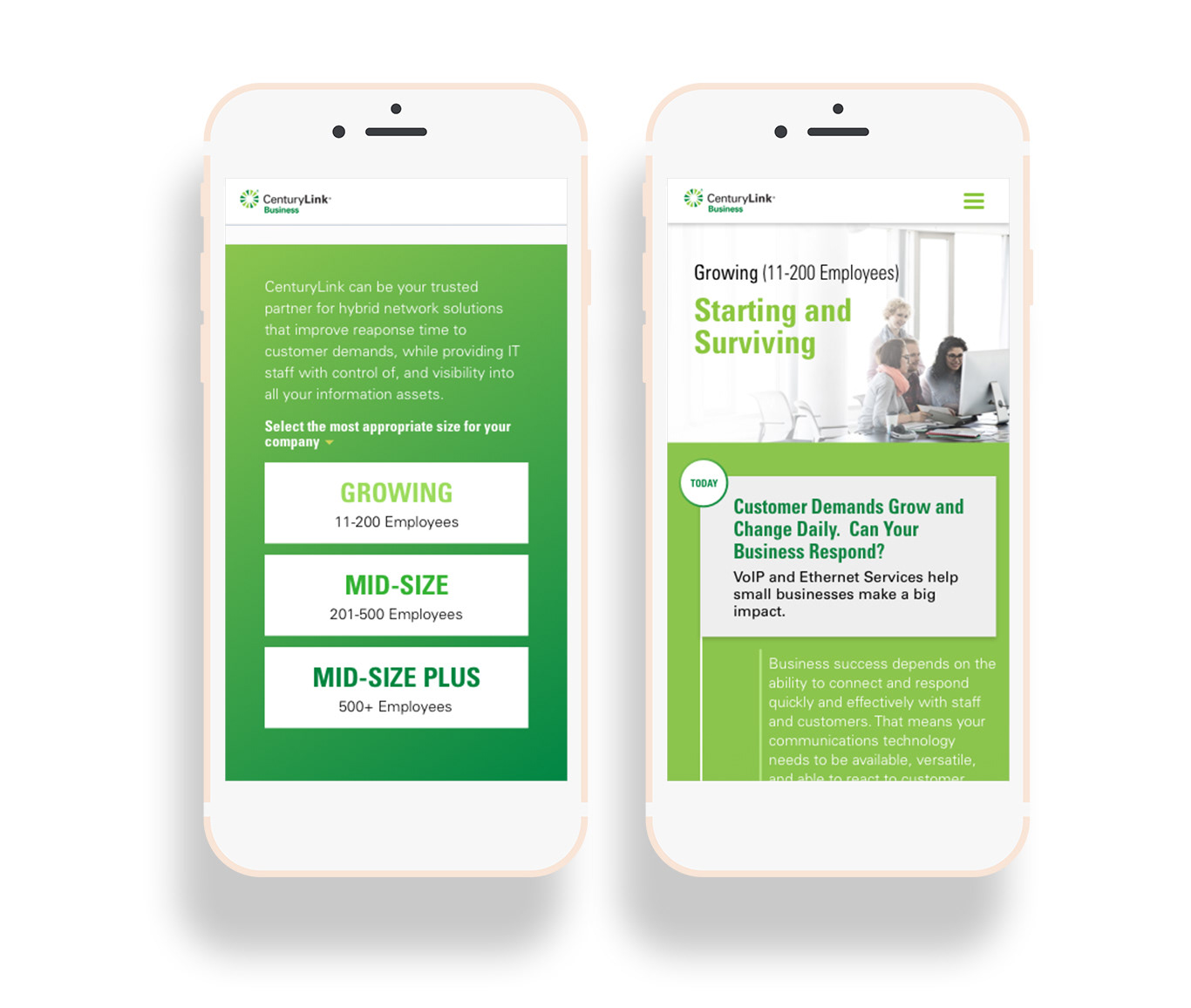 Infographics & How-To Guides
Infographics and How-To-Guides were designed to display the information obtained by Spiceworks' IT Pro Survey. As top-of-the-funnel assets, the infographics were intentionally made to be more playful and relaxed then the rest of the campaign, while the How-To Guides were designed to be instructional and educational - informing users how to choose and implement the right solution for their business.